Valley Barn Boarding
---
The horse boarding stable Valley Barn, at Simple Gifts Farm, is serene and peaceful with six spacious airy stalls with rubber mats under hoof. The barn has a feed stall with ample storage for all of your supplements and horse care equipment, and a well-lighted wash stall with hot and cold water. The comfortable tack room will delight the eye while providing secure and climate-controlled housing for your saddle and bridle.
Our paddocks and pastures are designed and laid out to provide customized turnout to meet the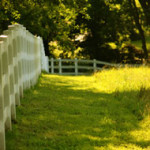 needs of each of our boarders horses. They are maintained to ensure high quality forage. Our newly installed fencing provides a safe and secure environment, allowing your horse to thrive. All of our horses are regularly supervised, whether in their stalls or at pasture, including daily night check.
At Valley Barn our philosophy is simple—we are a family and our boarders and horses are part of our family and our community. We provide not just basic care for the horse, but rather are dedicated to giving your horse the same personal care you would provide them if you had the room at home.
Filled with fresh air, natural light and the bright sheen of finished yellow pine with solid oak and chestnut posts and beams, Valley Barn has few peers. A 19th century Pennsylvania bank barn, Valley Barn was meticulously renovated in 2013, in partnership with the Amish craftsmen of Precise Builders, and local master craftsmen.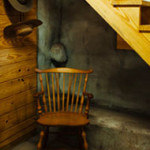 With facilities generally found only in much larger boarding stables, our intimate size allows us to provide a level of care and amenities you simply won't find elsewhere—and at reasonable rates.
Situated at the end of a meandering, quarter-mile drive, Valley Barn, at Simple Gifts Farm, is set on 56 private acres tucked in the beautiful rolling hills of Western Montgomery County in Southeastern Pennsylvania overlooking Penn's Ridge and the Indian Valley.
Whether riding in the all-weather, lighted arena or on our own trails, beauty abounds. And we are within hacking distance of the Perkiomen Trail, and only a short trailer ride to the trails at Green Lane Park.
We provide the care and surroundings that will help your horse be comfortable, healthy, confident and willing.
Please contact Anita for current rates. Lesson packages are also available.
Copyright 2014 Simple Gifts Equestrian – Designed by <a href="http://www.g2partners-equine.com" target="_blank">g2 partners-equine